For the Unemployed: No Credit Check Instant Loans. Let MyLenders Help You!
Are you searching for an instant cash loans with no credit check and also currently unemployed? Maybe you think you have limited lending options?
At MyLenders, we believe that it is the right of every Australian to have access to quick financial assistance, and being able to look past their employment situation and financial histories. We can help locate a lender for you who might be able to give a personal loan of up to $10,000.
Disclaimer: At MyLender, we will not guarantee that the lender we partner with will check your credit records. Every lender has a different assessment policy. Such a policy may not include checking the borrower's credit record. In other words, the assessment of loan applications rests with the lenders and not with MyLenders.
Anyone unemployed and looking for a job may access this type of loan, requiring checking your credit record.
If you are an Aussie and in a dire financial crisis, MyLenders commitment is to help you find trustworthy lenders. At MyLenders, we understand the difficult situation you are in and what you need is a lender that will help you. We collaborate with a wide network of lenders who are of the same mindset. We will find a lender that is willing to offer a personal loan ranging from $300 to $10,000. However, whether the lender checks your credit record is something we cannot guarantee. One thing for sure is that the lender will look beyond your credit history and give you a fair shot despite prior credit issues.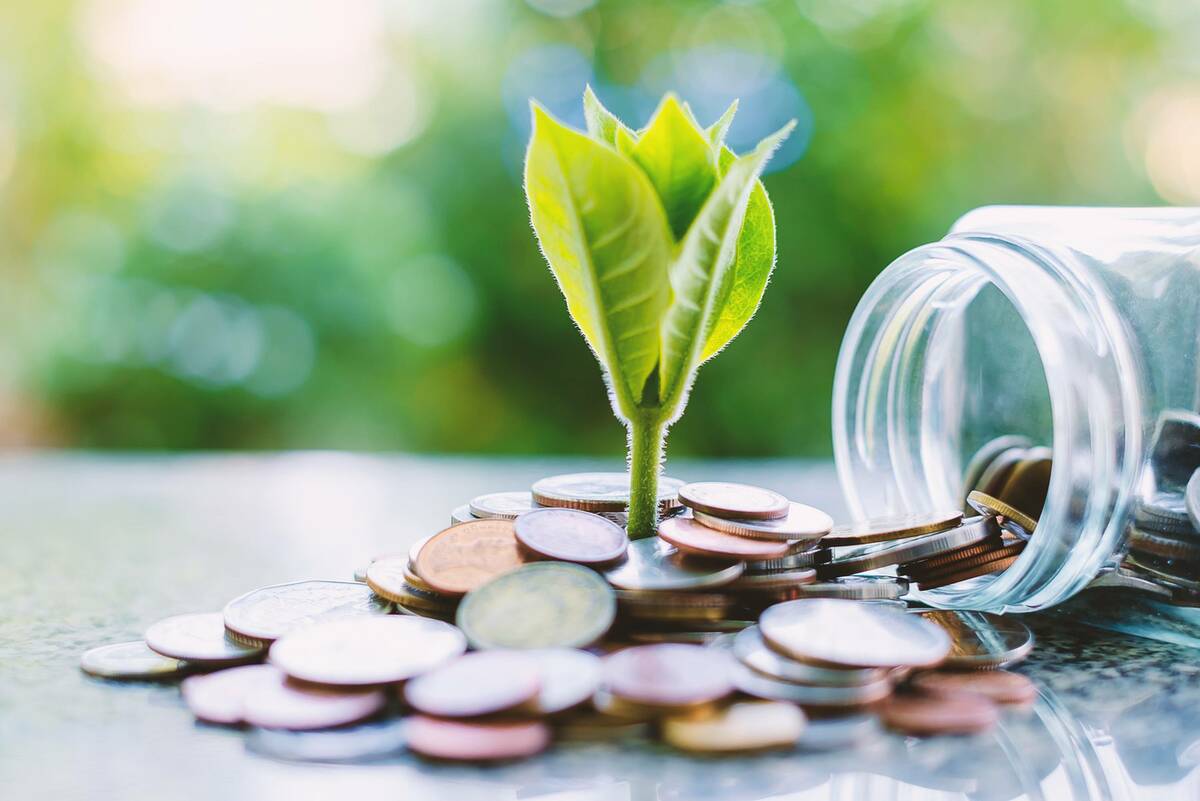 Is There a MyLenders Loan?
---
If it's finding quick financial assistance online, MyLenders is your new best friend.
And no, we are not offer loans as we are a credit broker. MyLenders will help you find a lender that will offer you one. Our expertise is finding you or any borrower a suitable lender in just a matter of minutes. We understand the stress of being unemployed and having to look for cash loans with no credit check. With MyLenders, it is our job to make your lives easier by taking that stress away.
All you have to do is fill out our online form and leave the rest to us. Next, we'll scan through our panel of lenders in our network, offering various loan products and select the lender that can help you with your loan application.
MyLenders' lender-finder service will take into account if you are unemployed or have a poor credit record. We can find lenders that offer personal loans for borrowers with a bad credit history or even for Centrelink recipients.
Why Look for Instant Cash Loans with No Credit Check for the Unemployed?
There are three reasons why people look for this type of loan:
They need money in their account immediately. In reality, there is no such thing as instant. However, some lenders may process loans in a very short time, that you may feel it is almost instant.
They are concerned that their poor credit history will cause the loan application to be declined. Lenders that offer no credit check usually form the basis of their assessment on your income and not your credit records.
It is important to note that MyLenders cannot guarantee that all lenders will disregard performing a credit check. Each lender is different, but they will always give you a fair chance and not focus merely on your credit score.
They are unemployed and most lenders do not usually approve loans for borrowers who have no income. However, while getting a loan for the unemployed may be challenging, MyLenders can help to make it possible.
Are there Instant cash loans no credit check no brokers
Yes of course, you could go directly to each lender and apply, however there are many lenders and you'd have to apply multiple times as you might not get accepted for an instant cash loan straight away. The beauty of a broker is that we can do all the searching for you from our extensive panel of lenders and find you one that most suits your online loan needs and all you need to do is one application instead of many, which can be time consuming if you're after an emergency loan.
Are There Other Loan Options for the Unemployed?
---
There are a handful of choices available to you if this is the kind of loan you are searching for.
One such option is a payday loan. Some lenders may offer loans with no credit check. But loans like these often come with short repayment terms and higher than usual fees. If you are unable to make your repayments on time, there will be extra charges and penalties, and this will put you in a lot worse situation.
This is where you will find MyLenders' lender-finder service helpful. It is your better option in finding a lender that offers personal loans that have repayment terms spread over several months. MyLenders will pair you up with a lender that may be more sympathetic to your financial difficulties.
We, at MyLenders, take pride in working with compassionate lenders that understand your financial predicament. The lenders in our network may perform a credit check on your application but will not automatically disapprove of your loan because of your poor credit history.
What are the advantages of Instant Loans and Unsecured Loans?
Using our online application form you can apply for an Instant Loan (sometimes called Easy cash loans) and get an instant decision, here are some of the advantages of doing this
Flexible borrowing amounts – Using our lender finder service you don't need to restrict yourself to a fixed loan amount, we have lenders that offer loans from $300 up to $5000
Pay off existing Debt – If We understand that available credit and spiral out of control, if you're struggling with multiple debts you could consolidate your existing debt into using one of our Instant loans so you are left with one affordable repayment
Flexible Repayment Terms – Rather than have to pay back your loan by your next payday, Our lenders have loan repayment terms from 3 months to 5 years, allowing you to spread the cost of the loan and making that monthly payment that much easier to payback
Instant Decision – Great news, Our lenders can give you a lighting quick decisions on whether you are able obtain instantcash and could easily have your cash today
Bad Credit – We can help – Not all our lenders require you to have excellent credit, we do have some lenders that can help even if you have bad credit as we understand unforeseen circumstances may effect your credit
Centrelink Customers – Don't fret if you're on Centrelink benefits as we offer loans for the unemployed and could potentially offer Centrelink loan 500 dollars, up to.
Do You Avoid Payday Loans?
---
Many borrowers prefer personal loans over payday loans or cash advance loans because they have reasonable charges and flexible terms. Payday lenders usually offer short repayment periods and that usually results in higher weekly repayment amounts. You must also note that aside from the usual interest rate, payday lenders may charge other fees which may be higher than the personal loan fees.
It is safer to find a lender for your personal loan through MyLenders. We may find a lender offering a personal loan for those who have a poor credit record or for those on Centrelink benefits.
Online Cash Loans No Credit Check
You can get cash now. No credit check required.
Managing your finances stressful?, you need some extra money? No need to worry, our online loans are quick with low-interest rates for temporary solutions in case of an emergency such as car repairs or a major purchase like a furniture set that must be paid off quickly, so it doesn't disrupt your daily routine.
Online Loan Fast
In a world with so much bad credit, it's hard for people even with good or great credits to get a personal loan. But we can help! We offer fast cash advances and online loans, and our repayment terms will fit your lifestyle perfectly – ask us about what options work best with you today.
Can You Borrow Money with a Bad Credit Record?
---
Traditional lenders, such as banks, may be hesitant to offer loans if you have a bad credit record. But you may have other loan options even with your bad credit record.
One option, for example, is a short-term personal loan. Short-term loan lenders often have less strict criteria for application and approval. This, however, may not be a the ideal first choice as some lenders may offer high fees and a short repayment term for a payday loan while other lenders offer short repayment terms and reasonable fees for personal loans.
Making your personal loan application through MyLenders will be a safer way to find a trustworthy lender. Whether you have a poor credit history or receiving benefits on Centrelink, MyLenders can find you a lender that assesses your application not just on your credit history.
Why is Your Credit Report Important?
---
Your credit score, a number derived from the assessment of your credit file, is important for lenders in their evaluation process of your loan application. Your credit score will show if your borrowing habits are good or bad.
Your credit report also includes information such as:
Personal information (e.g. age, residence, etc.)
Credit providers that you have dealt with in the past (e.g. bank, payday lender, etc.)
The approved loan amount
The frequency of loan inquiries and applications made
Loans or credits that are overdue or unpaid
Personal insolvency or debt agreements related to bankruptcy
How to Access Your Credit Score
---
Its a smart move If you know your credit score even before you apply for a loan. This will give you an idea of what options are available for you.
In Australia, there are two major credit reporting bureaus, Experian and Equifax. The credit bureau obtains your credit file and condenses your score to one number which represents all the collected information on your credit file. Experian scores range from 0 to 1000 while Equifax scores range from 0 to 1200. The more responsible you are as a borrower, the higher your credit score will be.
Some online providers can give you access to your credit report for free.
Creditsavvy, which will show an Experian score
Getcreditscore, which will show an Equifax score
Your Credit Score is Important to Lenders
---
Few lenders may offer a cash loan with no credit check. But most lenders see your credit score as a critical factor in assessing your loan application.
Your creditworthiness or unreliability is what your credit report will tell the lenders. It will show if you are a responsible borrower who will repay the amount borrowed. Depending on what your credit score is, the lenders will get the assurance of having their money back.
This is the main reason why your credit report is important for many lenders and why it will be a part of their loan assessments. But as previously stated, some lenders are willing to ignore this assessment step and consider other factors.
Will MyLenders Check Your Credit Record?
---
MyLenders is a lender finder service and it is not our job to check your credit records. It is the lender's responsibility to check or altogether skip your credit history.
MyLenders has the most modern and up-to-date safe-banking technology that allows the passing of your information to the lenders in our network. The lenders will then be able to look at more than just your credit history. Stop worrying because you will not be automatically disqualified merely by a poor credit score.
This is all made possible because, during your application with MyLenders, we will require you to provide your online banking credentials. Don't worry, your information is safe with us – only to be seen by our vetted lenders. Besides, we only obtain a read-only copy of your bank statements.
Your bank information will allow your would be lender to understand your money habits. Even with a poor credit report, you can possibly be approved for a loan if your bank statements show that:
You have a steady income for at least three months
You have been responsible with repayments
Are There Guaranteed Loans for the Unemployed with No Credit Check?
---
Unemployed or not, no loan is ever guaranteed. But a no job loan may be your option if you worry about your poor credit record. Some lenders offer this loan without the need to check your credit record. They will instead assess your loan application based on your banking history, employment situation, and income.
But MyLenders cannot guarantee to find you a lender willing to offer a small online loan with no credit check if you are currently unemployed.
Can You Apply for Instant Loan Anytime?
---
MyLenders' lender-finder service is available online day and night to attend to your instant loan application. No matter where you are in Australia, you can make your application so long as you have an internet connection.
While MyLenders is available 24/7, you must note that the processing of your instant loan may be delayed if you apply after business hours. The lenders in our network usually process applications only during regular working hours.
Instant Cash Loans for the Unemployed with No Credit Check
---
So you're cash-strapped, currently unemployed and you want to apply for an instant cash loan. Is it possible?
MyLenders may not be able to find you a lender offering instant cash loan with no credit check, but we will strive to find you a better alternative.
The lenders in our network will usually conduct a credit check when they assess your loan. But we will find you a lender willing to accept loan applications from jobless borrowers. For lenders to consider your loan for approval, you may need to show that your benefits from Centrelink will serve as your income to cover your repayments. Remember though that it will be the lender's decision in the end.
Consider applying for a personal loan using MyLenders lender-finder service instead of instant cash loans with no credit check, if you are unemployed but on Centrelink benefits.
Are You Jobless in Need of a Cash Loan?
---
It is more difficult and challenging to have access to instant cash loans or any loan for that matter if you are jobless. Difficult and challenging, but not impossible. There are other loan options you can apply for even if you are currently out of a job.
If you are receiving benefits from Centrelink for unemployment, some lenders may consider your instant cash loan application. Some lenders from the vast network of MyLenders may accept your Centrelink benefit payments for the last three months as your income. Just keep in mind that the lender will make the final decision on your loan application.
MyLenders will not guarantee an instant cash loan without a credit check but we will help you for sure.
Looking for Easy Loans with No Credit Check?
---
You may find lenders that are willing to offer a loan with guaranteed approval and without a credit check even if you are unemployed. But you must be cautious in dealing with these lenders. If they do approve your loan without the requirements, they may charge high fees that will eventually leave you with a bigger debt than what you initially started with.
Apply with MyLenders and we will find some personal loan lenders for you instead. Our lender-finder service is online 24/7, and it is also free of charge!
What is the Right Loan Product for You?
---
Before you make any decision, it is best to look at all your options. Who knows, you may even find a lender offering cash loans with low-interest rates and flexible repayment terms.
If this is your first time to apply for a loan, we have made a list of things that you must consider before making a final decision:
Interest Rates: an annual percentage of the loan amount which will be the additional amount you must pay on top of the principal amount. You must look for lenders that offer the lowest interest rate.
Fees: some lenders will have other charges such as establishment or administrative fees (on-going). As with interest rates, you must look for lenders offering lower establishment fees, and other charges
Comparison Rate: an annual rate that combines your interest rate, fees and other charges This will be your total loan cost You can use this to compare the costs of loans from different lenders.
Borrowing Limits: each lender has different amounts regarding the loans that they are willing to offer. Some lenders offer only small loans whereas others are willing to offer loans of up to $10,000. Find a lender willing to loan the amount you require.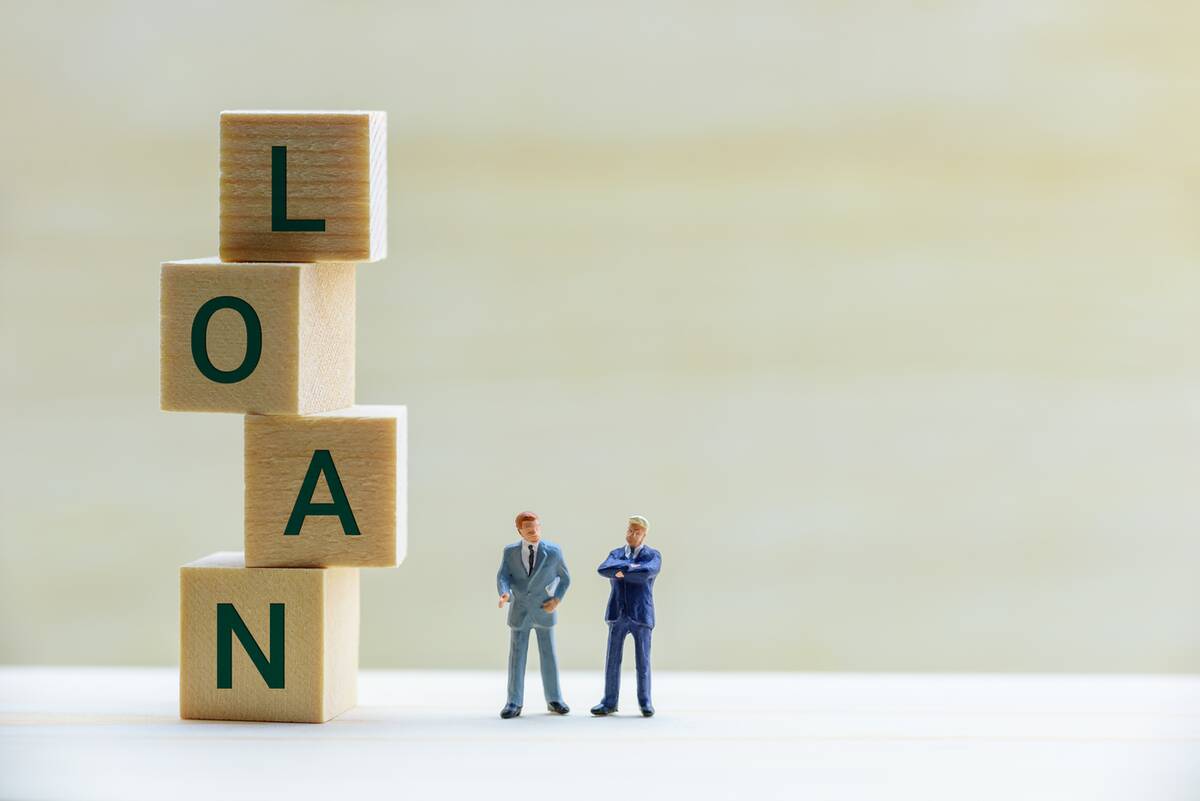 How to Efficiently Manage Your Loans
---
When you already have a loan, you must be consistent and make sure that you are on time with your repayments. While we are sympathetic to the plight of our fellow Aussies in a financial crisis, there is no excuse for missing repayments or not remembering your contractual obligations.
To assist you, we have listed a few things that you need to do to help you efficiently manage your loan.
Set regularly repeated alarms on your mobile phone for the repayment due date You may also mark your calendar on the weekly due date. This way, you will never miss a repayment deadline.
Open a direct-deposit account. This will make all your payments automatic. It is the simplest way to keep up with your repayments. Once you have fully paid your loan, it will automatically stop charging your account. All you have to do is make sure that there is always cash in your account on the repayment dates.
If your budget allows it, make additional payments. Paying your loan earlier will guarantee that you will not worry about missing due dates. Be warned that some lenders may require you to pay an early exit fee.
Are Instant Cash Loans with No Credit Check Right for Me?
---
Instant cash loans are good for those who need money quickly. But MyLenders cannot guarantee that this is the right loan product for you. Every borrower has different financial situations and every lender has unique requirements.
Before making an application, use your savings, cut your costs, or try any other means to reduce the amount of the loan you need to borrow. Relying on credit should be your last resort.
When you decide to make a loan application, make sure that you can include the repayment terms in your budget. If needed, you must also make the necessary cuts on your daily expenses to meet your repayment dates.
Instant Cash Loans Online 24/7 Australia the low down
Below we will share the common features of an online loan.
Loan Amount
MyLenders has a large panel of approved lenders that offer loan amounts from $100 – $5000 typically, some will go higher but we tend to leave these types of personal loans for the high street banks. However always think through how much you can afford to payback before you apply for any type of cash loans fast.
Loan Terms
Most online loans offer loan terms from 3 months to 12 months and the same goes for our short term lenders, however if you borrow over say $2000 you can spread the repayments a little further up to 36 months.
Repayment Schedule
Our lender panel try and be as flexible as possible when repaying your online cash loan no credit check and in most cases you will be able to select the loan term repayment that suits you the best but you can speak directly to the lenders if you wanted something a little more bespoke with your bad credit loan. Typically they offer, weekly, fortnightly & monthly repayments scheduled so should have all bases covered
Fees & Potential Hidden Charges
Please double check any loan agreement before you put pen to paper (or in our case mouse to online tick box!) to make sure you understand the loan cost and any extra hidden fees, so you can factor them into your cost or dismiss if too expensive. Luckily our lenders our transparent and up front with any fees so you need not worry but always a good exercise to check
How to Apply with MyLenders?
---
MyLenders' goal is to match our borrowers with lenders that can help them. This is made easy by our easy loan application process and eligibility criteria.
As a lender-finder service, MyLenders does not offer loans. What we have is a vast pool of lenders with different assessment procedures. To avail of MyLenders' service, follow these four simple steps:
Step 1: Be Qualified
Regardless of what loan product you are looking for, e.g. instant cash loans, or loan for the unemployed with no credit check, or quick personal loans, you must:
Be 18 years old or older
Be a citizen or Permanent Resident of Australia
Receive a regular income put into a personal bank account for a minimum of 3 months
Have a personal email address and cellphone number
Step 2: Make Your Online Application
Go to MyLenders' website and scroll to the loan calculator tab. Enter the amount you want to borrow and your preferred repayment terms into the loan calculator. You will then see an estimate of what your repayment terms could be. If it is to your satisfaction, click the "Apply" button.
The next step is to fill out our online application form. You will provide some important personal information. Once you are done, the rest is up to us!
Step 3: MyLenders at Work
At this point, it's time for you to relax and leave the rest of the process to MyLenders. Our lender-finder system will scan through numerous loan products and pair you up with a lender that best caters to your financial needs. You will then receive an email or text message from us informing you of the outcome.
Depending on when you submitted your application, we may even find you a lender within minutes!
Step 4: Talk to Your Lender
As soon as we have you successfully paired up with a lender, expect a call from the lender. They will send a digital copy of the loan contract for you to review. If the terms of the contract work for you, sign the contract, and they will transfer the money to your account.
Access to this money will depend on inter-bank times.
Do You Need to Give Your Online Banking Details?
---
In the course of your application, you will be asked to provide your online banking details. They will then get access to your bank statements in read-only copies. The bank statements will allow your lenders to assess your financial situation better, e.g. your current financial commitments, income, and expenses.
The lender you are paired with will assess whether or not the bad credit loan you applied for is the solution to your financial needs. Also, they will determine if your repayments can fit comfortably with your finances.
It is completely understandable if you are hesitant about providing your banking details. Be assured though that the lender will keep your information secure and restricted for use to access your bank statements. After getting read-only copies of your bank statements, we will delete your bank details.
Can You Apply for Other Loans?
---
MyLenders can find you a personal loan offered by a lender that will not focus on your credit report or your employment situation. We may not be able to find a lender that offers instant cash loans without a credit check.
Our wide network of lenders offers secured and unsecured loans that range from a minimum of $300 to a maximum of $10,000. This will provide our borrowers with numerous options when they apply for a personal loan.
Are You Looking for Instant Cash Loans with No Credit Check for Centrelink Customers? Check MyLenders!
---
We can guarantee that MyLenders works with lenders that accept borrowers with Centrelink benefits as income.
But we cannot guarantee that we can find lenders offering instant cash loans for Centrelink recipients without a credit check. The lender will decide on that.
Centrelink recipients should apply for a personal loan through MyLenders. We will strive to match you with a lender that can offer a loan of up to $10,000.
Does MyLenders Have Brokers?
---
As stated before, the decision of whether or not a credit check is entirely up to the lender.
However, our service at MyLenders is 100% guaranteed free. No broker. No fees to pay regardless if we find you a lender or not.
Do You Need an Emergency Cash Loan for the Unemployed?
---
If you are in a dire financial situation, you will surely look for a lender that offers emergency cash loans but without a credit check.
Log in at the website of MyLenders so we can find you a better alternative.
Our efficient and easy-to-comply with lender-finder service can pair you up with a suitable lender in a matter of minutes. There is also this chance of receiving your cash within the same day when you signed the contract, but that will depend on a few factors like inter-bank transfer times, an application filed within business hours, etc.
MyLenders is your solution to quick and simple online financial assistance.
Instant Cash Loans for the Unemployed with No Credit Check in 1 Hour?
---
Depending on when you made your application, MyLenders may find you a lender in maybe under 1 hour. There will be delays when you apply outside regular office hours.
From this point on, you and your lender will be in direct communication. The lender will then make their assessment. Access to credit checks and the money will depend on the lender.
What are Loan Costs?
---
Instant loans mean quick cash. But before applying, you must know what the loan costs are, for example, interest rates and loan fees. That's how it is with applying for a loan. You repay with more than what you borrowed.
The interest rate is calculated as a percentage of the remaining balance of your loan. This is the biggest cost for any borrower. Your repayment will consist of the principal amount plus the interest amount. As your unpaid balance gets small, so does your interest payment.
Aside from interest rates, there are additional fees and charges which can be a one-off, annual, or monthly. They will simply be added to your repayments.
The Loan Application Assessment Process
---
Because of Australia's law regarding lending regulations, all loan applications must go through an assessment process.
The law is designed to protect borrowers from signing a loan contract with terms that are not suitable for their financial needs, loan purpose, and financial circumstances.
There are three steps lenders need to follow:
The lender must inquire about the borrower's financial situation and the purpose of the loan.
The lender must verify and confirm the collected information.
The lender must assess and decide if the loan is right for the loan applicant.
Visit the Australian Securities and Investments Commission's (ASIC)website for more details regarding lending practices.
Why Your Loan Application was Unsuccessful
---
MyLenders is a lender-finder service. We do not make assessments and the lenders do not inform us of the result of your application. The moment our system finds you a lender, MyLenders is no longer part of the loan assessment process.
If your loan application was denied, directly contact your lender so you can ask why your application was disapproved. In general, loan applications are usually denied because you are not able to meet one of the qualifying criteria of the lender.
Even if your initial loan application was unsuccessful, you may try again with MyLenders once you are in a better financial position.
What Happens if a Repayment is Unpaid?
---
If you know that you will not be able to pay in due time, you must immediately communicate with your lender. When this happens, missing a repayment will mean additional fees. The lender may be able to help if you inform them ahead of time and not when it's past repayment schedule. The lender will help you figure out a plan so that the situation can be managed.
This is possible only if you are honest and upfront with the lender. Don't wait until it's the due date because the lender is not legally obliged to help you if they are not informed in advance. Then you will have no choice but to pay the additional charges.
Do You Have to Accept the Loan?
---
If you are dissatisfied with any of the terms on the instant loan offered to you by the lender, you have every right to reject it. You can simply tell the lender that you do not want to go ahead with your loan application and the lender will terminate your loan application.
Borrowers are often frustrated when the lender offers them a loan which is not what they applied for. While this is frustrating, keep in mind that a lender offers you a loan which based on their assessment is suitable for your financial situation. The final repayment terms or loan amounts approved may differ from what you applied for.
If the loan the lender offers you is not to your liking, you can always reject it immediately. If you do so after signing the contract, you can no longer renege.
No Need to Look for Lenders Offering Instant Cash Loans. Go with MyLenders!
---
If you are in a challenging financial situation, have a bad credit record, or unemployed, there is no need to keep looking for unreliable lenders with a dubious reputation. It's time to work with MyLenders!
MyLenders will find you a lender that can offer you a personal loan for those with poor credit or receiving benefits from Centrelink.
What Do You Need the Loan For?
---
A personal loan is often preferred by borrowers because there is no restriction on where they can use the money for. Here are examples of where you can use your personal loan:
Traveling expense
Lease bond
Vehicle repair costs
Vehicle registration costs
School tuition fees and other expenses
Holiday expenses
Whitegoods
What If Your Personal Circumstances Change?
No doubt, the lenders in the network of MyLenders are compassionate and understanding. They will help you even when your personal circumstances suffered major setbacks like:
Loss of stable income/employment
Injury or illness
If this happens, it is imperative that you contact your lender immediately. You will be directed to the lender's hardship department so you can apply for a financial hardship loan. You must be ready to provide evidence to support your claims and a rough estimate of what you can afford to pay.
Your lender will make considerations and may implement changes in your repayment terms.
Apply Now and Get Your Instant Cash Loans!
---
No more excuses! Check out our page and input your numbers on the loan calculator, and we will get you paired up with a lender within minutes.
Do you have more questions? Check out our FAQs tab.
Keep updated on MyLenders through our Pinterest, Instagram, Twitter, and Facebook accounts!