Getting A Bad Credit Loan With Poor Credit
As a borrower, the opportunity to get any guaranteed loan approval could raise your hopes. If you have poor credit, you may be worried when applying for a loan that you will be immediately declined, this is not always the case and we will do our upmost to find a lender that can help with a poor credit loan. We at MyLenders do not offer guaranteed approval loans. However, we can assure we will find you a lender that could offer personal loans, despite your poor credit. Unfortunately though we do not offer home loan, car loans or credit cards
Who are MyLenders?
MyLenders operates as a form of lender-finder service provider that strives to help fellow Australians through their loan application via our comparison service. We commit to making the process of pairing borrowers with lenders stress free so we can provide all Australians with the perfect lender. We believe that all Aussies possess the right to get connected to a trusted and reliable credit provider. You may possess either good or poor credit history, you could also be collecting Centrelink benefits, either way you can be assured that MyLenders has your best interest as a priority and will assist you through each step of the process. MyLenders will help you to find lenders that will provide you with personal loans between $300 – $10,000 with the best APR, even if you have a bad credit score.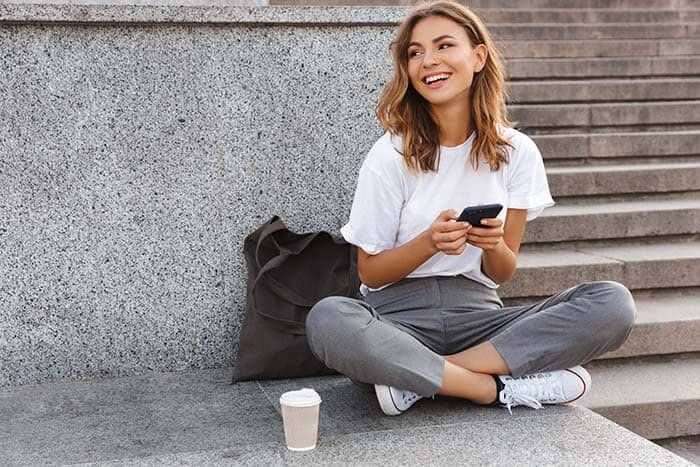 What are Bad Credit Loans ?
---
Bad or poor or credit loans, also considered personal loans, are offered by lenders to borrowers that have some red flags on their credit report. Poor or bad credit loans are quite difficult to access because most lenders tend to be cautious about offering this loan product. Usually it's because having bad credit is often taken as a sign that a borrower is unreliable in terms of making repayments and therefore have a high risk of defaulting.
Nowadays there has been a significant change in lender mindset. Numerous lenders are now more willing to consider loan applications from borrowers with a poor credit score. A shift in focus is required if lenders are to be more considerate at being able to offer credit.
Although the lenders will still check the borrower's credit history, they will also focus on the borrower's budget, income, and expenses. By doing so, lenders will have a better understanding of what will be best and affordable for the borrower. If you have a secure financial standing, then even with a bad credit history, you may still be able to access a bad credit loan.
It is worth noting that there is absolutely no certainty that your loan will be automatically approved. The approval of these loans will depend entirely on the lender that handles your bad credit loan application.
What are the Possible Loans for Customers with Bad Credit History?
---
MyLenders collaborates with lenders offering unsecured poor credit loans of up to $5,000 with repayment terms of up to 12 months. But, if you are in search of a larger loan, you can also find lenders offering secured loans from $2000 – $10,00 with repayment terms from 13 up to 60 months. However, these larger loans can at times require that the borrower have some assets to serve as some form of security or collateral against the loan. Examples of these assets are cars, motorcycles, caravans, or boats.
Try applying for a quick cash loan with MyLenders instead of looking for lenders that offer bad credit loans with guaranteed approval. The application process is done online and can be completed anywhere, anytime. Just remember that lenders have different business hours, so make sure that you file your application within their working hours. Otherwise, you may not receive feedback on your application until the next business day.
Applying with MyLenders only takes a few minutes. And although there is no assurance that you will be matched with a lender that offers a loan with bad credit, we will not stop until we find your suitable lender
Do you have a poor credit score? Are you on Centrelink benefits? Apply with MyLenders and we will strive to find you a lender that will help you with your loan application and remember to steer clear of anyone offering very bad credit loans guaranteed approval australi…they don't exist!
Who knows? You may even be paired up with a lender shortly after applying! Don't wait and apply now!
Will You Get Guaranteed Approval for a Bad Credit Loan?
---
Sure, who wouldn't want Australia guaranteed approval for a bad credit loan? If you have been scouring the world wide web for bad credit loans, the likelihood of you being cash-strapped is high.
MyLenders absolutely understands the need to get assurance for loan approval especially if you need cash badly. But there is no way we can pair you up with lenders that offer guaranteed approval for bad credit loans. Our vast network consists of responsible and reputable lenders that do not take advantage of the borrower's bad financial situation instead giving you the best bad credit loan comparison.
We make it a certainty that the lenders in our network are sympathetic to the plight of every Australian who is in some sort of financial crisis. Because at the end of the day, like everyone else, MyLenders and our pool of lenders represent the ordinary Aussie.
During the toughest times of your life when you are dealing with bills piling up, having to deal with a broken fridge, car or medical needs can be very stressful. Do not hesitate to approach us at MyLenders and utilise our lender-finder services and help you with your finance needs
Bad Credit Loans Australia Guaranteed Approval
Unfortunately as much as we'd like to MyLenders cannot guarantee any type of loan approval, all our regulated lenders who offer unsecured loans, short term loans and same day loans need to carry out their due diligence to ensure each customer can afford the loan. This doesn't mean to say if you have bad credit you can't get a loan, quite the opposite, our lenders can help people with poor credit if they meet the right criteria and they can evidence at this moment in time they are handling their finances well even if in the past they've suffered financial issues.
Guaranteed Payday Loans
On paper this sounds great – I mean who wouldn't want a guaranteed payday loan!? Unfortunately nothing in life is guaranteed and this is especially true of short term loans. Lenders need to carry out their due diligence and ensure that the customers they lend to can a) afford the loan b) be able to pay back the quick loan each month. Anyone offering guaranteed payday loans should be avoided like the plague as there will be some sort of hidden catch somewhere.
Which is Better: Loans with No Credit Check or Bad Credit Loans?
---
A loan with no credit check is often viewed as another option to a bad credit loan. A no credit check loan is a type of loan where the lender will not scrutinise your credit score. What the lender will do instead is to focus on assessing your financial circumstances. This makes it a more appealing choice for borrowers with an imperfect credit history.
More often than not, no credit check loans are not always offered since a credit check is a critical assessment tool used by lenders to determine a borrower's eligibility for credit. We at MyLenders, cannot guarantee if lenders will conduct a credit check or not.
In reality, there will only be a handful of lenders willing to offer no credit check loans.
You must remember that as a borrower with a poor credit record, no credit check loans are not your only option. As stated before, there are now countless lenders that offer bad credit loans. By applying for a bad credit loan, checking your credit record will not be the only factor to consider when lenders assess your application.
Loans for the Unemployed with Bad Credit
---
By now you must know that there are no guaranteed approval loans. How about loans for the unemployed? Are these loans available? The answer is yes there are a small minority of lenders that can offer unemployed loans.
The reason is fairly obvious. The majority of lenders will deem a jobless borrower high risk that they will be unable to make the repayments. They require one must have a regular income or source of funds.
If you are jobless, you're likely not receiving any regular income. But what if you are receiving Centrelink benefits? In this case, there is a chance that a lender may accept your Centrelink payments as your source of income.
But like always, approval is not guaranteed. Cash loans for the unemployed may be offered by some lenders, but not all. To some lenders simply having an income is not enough assurance for the approval of loan application.
Bad Credit Loans Australia
Do you need money but don't want to get involved with lengthy application processes? If so, Bad Credit Loans Australia might be just what you're looking for!
A quick application will show us whether or not we can lend you the funds you require, it takes about five minutes before to complete and you'll have access to up to $5k worth of funds at very competitive interest rates.
Same Day Approval for Bad Credit Loans
---
How convenient will it be if you apply for a loan, get the approval, and see the money in your account, all in one day? Heard about same day loans?
As amazing as this sounds the truth is MyLenders cannot guarantee that lenders have these super quick-to-get loans. Lenders are set up with their own application and loan evaluation procedures so realistically, it can take another business day to complete the process.
There are two things you can do to quicken the application process:
Make sure your application is done during standard office hours.
Provide all important documents and information as soon as you accomplish your loan application.Processing of your loan application will proceed smoothly and without delay, if you keep these two things in mind when applying for a loan. The timely submission of your application may even result in a quicker approval and transfer of cash to your bank account on the same day.
Take Your Pick: Instant Loans, Loans with Bad Credit?
---
What's the difference between instant loans and bad credit loans? They are of course, both loan products but do you know their difference? both are a form of finance right?
Bad credit loans with guaranteed approval are loans approved even when a borrower has bad credit. Although you shouldn't count on this because we've already explained that most lenders don't offer guaranteed loans as it goes against responsible lending practices.
Instant loans on the other hand are loans that are processed and approved almost instantly after completing the lender's assessment process. This does not mean, however, that lenders will not disapprove of your application depending on your circumstances.
Who Can Apply for Finance?
At MyLenders, our goal is simple, and we have made our criteria the same. We strive to help our fellow Aussies find the perfect lender match. Below is a list of the basic criteria that you need to be able to use our lender-finder service.
You must be 18 years old and above
You must be an Australian Citizen or a Permanent Resident.
You need to have an active email address and a personal mobile phone
You have income that is in a personal bank account for at least 3 months
If you meet all of the criteria listed above then you are more than qualified to avail of MyLenders' lender-finder service.
Requirements for Applying for Poor Credit Loans
The application process of our lender-fender service is fairly easy. Once you are matched with a lender, you will need to give some additional information. Make sure that the following information is on hand :
Your personal contact details
Your reason as to what the loan is for
The details of your internet banking
Your MyGov details (only if applicable)
Details of your employment
Providing all of the information above will greatly speed up the application process.
What to Check When Applying for Bad Credit Loans with Guaranteed Approval
---
Be warned that some lenders claim they can offer guaranteed approval for bad credit loans even if it is against responsible lending practices.
Some of the popular loan types possibly offering guaranteed approval are listed below:
Guaranteed Loan
Poor credit loans guaranteed approval
Australia guaranteed approval payday loans
Guaranteed approval Centrelink cash loans with bad credit
Legitimate Alternative
Poor credit personal loan
Centrelink Instant cash loans
Harriet's Guaranteed Approval Loan – A Case Study
---
Harriet is a working student juggling from school and working part-time at a local supermarket. With her annual income of $20,000, she manages to cover her school tuition fees, student accommodation, and other day-to-day expenses.
A week before her assignments' due date, her laptop broke down. Given the circumstances, she knew she must quickly acquire some cash into her bank account to get the laptop repaired.
She decided to check the internet for guaranteed approval loans. Her friend cautioned her not to rush into applying and instead do some research first. Harriet then checked Moneysmart's personal loans web page.
Her research made her decide not to proceed with applying for guaranteed approval loans. She took on another option which is a short-term loan application. The lender processed and approved her for a small personal loan amounting to $1,000 to be paid over 12 months. Her weekly loan repayments easily fit her budget. With the small personal loan, she was able to get her laptop repaired in time for the submission of all her school assignments.
Get Started with MyLenders
---
Our lender-finder service at MyLenders is quick and simple to use. The online application form itself can be accomplished in a matter of minutes.
If you are interested, follow the steps below for a credit decision.
Step 1:
Come visit our website at mylenders.com.au and then enter the amount you want to borrow and the repayment terms that work for you.
You will then see estimates of your weekly, bi-monthly, and monthly repayments, depending on the desired loan amount. Know that the actual repayment terms are different for every lender.
You will then see an online form that you must fill out with the required information and details. After this, you are all set!
Step 2:
This is when we take over your application. Right after clicking Submit, our automated system is set to start scouring through hundreds of different loan products. And the best part is, applying during regular business hours may just land you a result on your application in the shortest time possible.
Step 3:
Once we are successful in finding you a lender, expect a call from them. From this point on, you and your lender will be dealing with each other directly.
Your loan application will be assessed by the lender and if they determine that you are good for the credit, you will receive a digital copy of the loan contract.
You must read the digital loan contract thoroughly. Only when you are satisfied and happy with the loan terms should you go ahead and sign the contract.
Be reminded though that how soon you can access your cash will depend on the inter-bank times. If you accept the contract after business hours, expect to see cash transferred to your account the next day.
What are the Costs Upfront?
---
The truth is, many borrowers think that short-term lenders often trick them with the loan costs and fees. In many cases, some lenders with dubious reputation fail to inform the borrower on the upfront costs and charges that they will incur on the loan. Luckily for you, if you utilise MyLenders' service, this will never be a worry.
MyLenders make sure that all the lenders in our network will inform you of all the charges, fees, and costs associated with your loan. These numbers will be expressly indicated on the loan contract. The final total costs will, however, be determined by the lender you are paired up with.
After getting the loan approval, take the time to read the fine prints of the digital loan contract. Make sure you read all the details like loan terms and payable fees.
If there are stipulations in your loan contract that you are not sure of, or did not understand, you must contact your lender. They should explain and provide you with all the information and answers you are looking for.
Bad Credit Loans with Guaranteed Approval – What do they Mean
---
Lenders will first conduct an assessment of your loan application. They will look at your credit score and history, your employment situation, and your salary and expenses.
Lenders that offer Australia guaranteed loans will automatically skip the assessment process. Instead, they will approve your loan application no matter what your financial and personal circumstances may be.
Although tempting, these lenders are not to be trusted and are most likely scamming you.
Bad Credit Loans with Guaranteed Approval – The Problem
Because it is illegal to guarantee approval loans no matter what, borrowers must be vigilant of lenders that advertise this and the types of finance they offer
The credit licensees of both credit and assistance providers are required to comply with the responsible lending obligations as stipulated in the third chapter of "The National Consumer Credit Protection Act 2009".
With the responsible lending obligations, borrowers are protected from credit licensees that offer dubious and unsuitable credit contracts or advice.
Examples of an unsuitable contract include:
Repayment terms that borrowers cannot afford or may only fulfill with an over-stretched budget
The borrower's loan requirements and purposes are not met.
What are Responsible Lending Obligations?
Responsible lending legislations were made to protect borrowers by guaranteeing them that they are not offered loans that are unsuitable for their own circumstances.
Lenders must undertake these crucial processing steps to meet these requirements:
The consumer's financial situation must be checked and accessed by credit licensees.
The consumer's situation must be verified by undergoing reasonable steps.
An assessment must be conducted to determine whether the credit contract is suitable for the consumer
Untrustworthy lenders will offer guaranteed approval for Australia loans for borrowers with bad credits. This is because they are not complying with the obligations listed above.
What are Normally Assessed by Lenders?
---
What happens when you make your applications with reputable lenders? What will lenders look at on your application?
Here is a list of what they will look at:
Credit history or report
Financial statements like your bank accounts
Your employment situation
Your expenses and income
Your Centrelink income (only if applicable)
Credit Report or History
Credit reports are often a crucial part of the assessment process of the lenders. This means they will check your borrowing history, the information of which was collected by credit report bureaus. In short, your credit report summarizes your full history as a borrower.
The credit report contains the information listed below:
Personal details
Information on your personal credit cards
Settled arrears that were once overdue
The number of loans you've applied for
Your repayment history
A list of credit providers that requested copies of your credit history
What are Bank Account Statements?
Bank account statements are important for lenders to assess whether or not you have the capability to afford the loan repayments.
Lenders will ask you to submit copies of your bank statements. Some lenders though may opt to turn to the internet to access your bank statements. This is why it may be necessary for you to give your online banking details upon application.
Employment Status
Lenders need to verify your employment situation.
To accomplish this, the lenders will get your employment status checked. The lenders may reach out to your employer to get some information about your employment.
Expenses and Income
Earning a lot of money does not automatically guarantee the approval of your loan application. More so if you also have high expenses.
Most lenders will carefully assess your expenses and income based on your bank statements and make a finance decision on this.
Centrelink Income
Some lenders are willing to consider Centrelink payments as a form of credit or income. But you must know that the lenders may have set criteria which borrowers must meet to be considered.
You must also give your myGov details when you make your loan application.
Did You Get an Offer for a Guaranteed Approval for a Bad Credit Loan?
---
Be warned that if a lender offers you guaranteed approval loans, this is most likely a scam as these lenders may not be trustworthy.
Go check the website of the Australian Securities and Investment Commission (ASIC) to verify the legitimacy of your lenders. All legitimate lenders are listed with the ASIC.
If you get the feeling that you are being scammed, immediately stop communicating with your lender and contact ASIC immediately.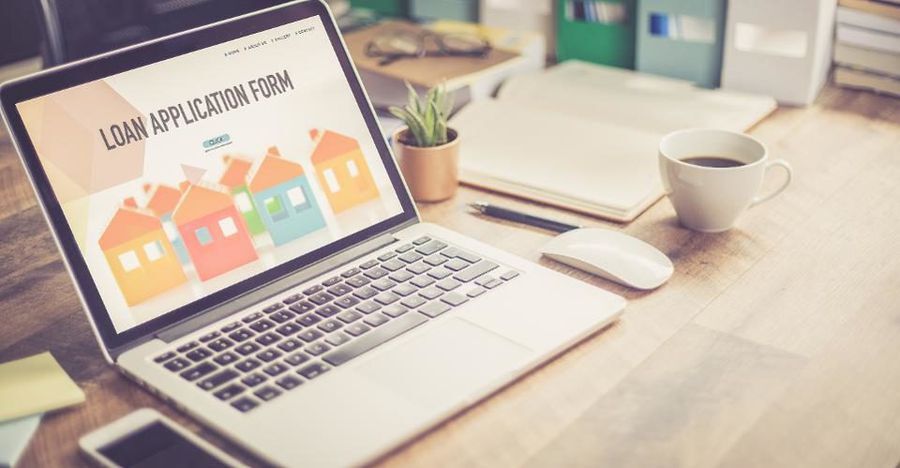 You are on Centrelink Benefits and Have a Bad Credit, But You Need a Loan
---
If you find yourself in this situation you will naturally feel that you have limited options. Untrustworthy lenders are aware of this and are likely to take advantage of your dire situation by offering you guaranteed approval loans even if you have a poor credit record or receiving benefits from Centrelink.
Did you know that you may get a legitimate emergency loan with a bad credit record?
Some lenders are willing to offer a loan with bad credit if you are receiving benefits from Centrelink. These lenders will assess if you can afford loan repayments with your regular Centrelink benefit payments.
What if You Found a Lender Offering a $5,000 Guaranteed Approval Loan?
---
While you may bump into a lender claiming they can offer you a guaranteed loan approval for $5,000, our advice is for you to walk the other way.
Promising you a guaranteed loan approval is a sign that you must stop communicating with the lender. It is most likely a scam and the next right step to take is to contact and report the matter to ASIC.
How Can MyLenders Help You Find a Guaranteed Approval for a Bad Credit Loan?
---
MyLenders will not find lenders that offer guaranteed approval for your loans. What we can offer is finding you the right lender that is trustworthy and reliable
As soon as you complete providing the information on the online form in a matter of minutes, MyLenders' automated system will scan through hundreds of lenders in its network. These lenders have numerous loan products that you can choose from depending on your needs.
With MyLenders, you can securely deal with ASIC-licensed lenders. Through the wide network of MyLenders, you may even be paired up with a lender willing to offer up to $10,000 worth of personal loans.
MyLenders do not associate with lenders offering guaranteed approval for Australia loans with poor credit records.
Personal Loans and Payday Loans: What's the Difference?
---
We, at MyLenders, strive to get you matched with a lender that can offer a personal loan, instead of so-called Australia guaranteed payday loans.
Payday loans are small cash loans amounting up to $2,000 with a repayment term of up to 12 months. Personal loans, on the other hand, account for bigger loans up to $10,000 and may have a repayment period spread over a maximum of 24 months.
Some people may, therefore, consider payday loans as a short-term loan option. If you need a larger cash amount, then you may opt for a personal loan instead.
Can MyLenders Find a Loan with Guaranteed Approval?
---
As stated repeatedly, MyLenders is not in the business of dealing with lenders that offer loans with guaranteed approval. What we do best is pairing you up with a reputable and trustworthy lender offering personal cash loans.
MyLenders has a vast network of trustworthy lenders that may offer personal loans, that may either be secured or unsecured, of up to $10,000. The table below will help clear any confusion about personal loans.
Repayment terms for each loan type will depend on the lender's loan policies.
Can You Get a Bad Credit Loan Quickly?
---
How soon can you get your hands on any type of bad credit loan? MyLenders understands the urgency of your cash needs but it isn't wise to deal with lenders with a dubious reputation.
Trust the pairing process of MyLenders to work for your loan needs. The simple and straightforward application process is designed to help you find the right lender.
If you submit your online application during regular business hours, you may as well get a result a matter of minutes.
As soon as you're paired up with a lender, MyLenders passes on the assessment process with the lender. Loan application processing time will vary from lender to lender. Some lenders may not take long to process your application. Others may need more time. Access to the cash will also depend on your lender's inter-bank transfer times.
Which Lender is Best for Bad Credit Loan?
---
Do you know which lender is best for a bad credit loan? There is no easy way of knowing which lender is best if you want to apply for a loan with a bad credit record. Every lender is different and has different loan processing policies. You may find one lender that is best for you but may not be for another.
MyLenders will match you with a lender that will perfectly cater to your circumstances. You will never be partnered with a lender that offers guaranteed approval loans.
The lenders that we are working with will go through your application using their unique assessment process.
Is There a Credit Check with MyLenders?
---
MyLenders is a lender-finder service provider that is not in the business of conducting a credit check. The lender you are paired up with will conduct the necessary checking on your credit records.
If you have a poor credit record, you may still be considered for approval. The lenders we work with are sympathetic and see the bigger picture and who don't pass judgment based on credit scores.
Can MyLenders Help a Credit Score of 550?
---
We cannot guarantee that you will be approved if you have a bad credit record. It is up to the lender to determine if your poor credit is not all they will look at when assessing your loan application. MyLenders will strive to find you a lender that may consider approving your bad credit loan application despite a credit score of 550.
Here we'll give you an idea on how Credit reporting agencies such as Equifax and Experian operate and calculate your score to you help you understand what impact your score has so you can apply with confidence and we can help find suitable loans for bad credit and potentially find you a suitable option.
Credit reference agencies have a scoring system below which helps them decide what type of bad credit personal loans you can apply for. Scoring is as follows
Excellent: 833-1200
Very good: 726-832
Good: 622-725
Average: 510-621
Below average to average: 0-509
If you score is near the bottom ie 0 – 509 then you are a higher credit risk to the lender and although they might be able to offer you a bad credit loan the interest rates may be higher. So please bear this in mind.
Can MyLenders Protect Your Data?
---
The answer is yes!
MyLenders, partnered with just but the best in data security – McAfee and Comodo because we respect your privacy. MyLenders commits to keeping your personal data and information safe and secure.
How Do You Repay Your Loan?
---
What your lender normally does is arrange a direct debit from your bank account. This is an efficient way of making sure that repayments are missed and are on time.
The automatic debit arrangement will stop at the same time that you have completed paying off your loan. Quick and easy!
What Happens If You Miss on Repayments?
---
As much as we want to keep things smooth and ideal, life does not always turn up this way. Your situation can change at the snap of a finger. If for some reason you become incapable of paying your loan, the only step you should take is to contact your lender immediately.
What is the Purpose of Your Loan?
---
Most personal expenses can be covered by personal loans.
An example of this is using your loan to help pay for your lease bond or to get your new house faster. You may also spend your personal loan on travel and holiday expenses. If you need to repair your car or buy a new set of tires, you may apply for a car repair loan.
A personal loan can cover just about any of your personal expenses.
Do You Have to Give Your Banking Information?
---
Yes, as in any financial-related applications, when you apply for a loan, you are required to provide your online banking details.
This will allow MyLenders to access your online bank statements. Lenders will use the same information to check your spending habits and assess your income to have a better understanding of your financial situation. The lender can determine if your financial situation can support your loan application.
Failure to provide your banking details may cause your application to be disapproved. And you need not worry because your personal and financial information will be kept safe and secured.
Do You Know Why Your Application is Denied?
---
MyLenders has no hand in the approval or disapproval of your application. That decision lies solely on the results of the lender's assessment process. Our work at MyLenders is completed as soon as you are properly matched with the right lender. MyLenders is not informed by the lender of why your application is unsuccessful.
If you do not meet the important qualifying criteria, lenders will reject your application. These criteria include your income, credit history, loan, or whatever your lenders will require.
To be sure, communicate with your lender and they tell you where your application failed.
Remember this, just because your application is unsuccessful, it doesn't mean that you cannot apply with MyLenders again. Once you can work out a stable financial situation, you can always apply with MyLenders and we will gladly help you find a lender offering quick loans for poor credits.
Are Bad Credit Loans Accessible Anywhere?
---
Yes, you can access bad credit loans anywhere. That's the advantage of applying with MyLenders. You can submit your application no matter where you are – Brisbane, Perth, NSW, etc. If you have an internet connection, you're good to go.
With a website active online 24/7, there are no time zone restrictions, too. You can apply wherever and whenever you want! Your application is one click away. But of course, timing is key. Make sure you apply within the regular business hours or else, you will need to wait an extra day or two to get your results.
Come and Contact Us
---
Finding yourself in a predicament regarding your loan? Then do not hesitate to get in touch with us.
We completely understand that you may have questions, especially if this is your first time to apply for a loan. This is why we make ourselves available to provide you with the information you might need in the course of your loan application.
You can send an email to hello@mylenders.com.au and our accommodating customer service and support team will get back to you as soon as possible. Take note that emails are accessed only during business hours.
Say No to Guaranteed Approval!
---
With MyLenders' lender-finder service, finding legitimate lenders online is fairly simple. Don't get trapped by claims of loans with guaranteed approval.
If you have further inquiries, come check our FAQs page.
Find more about MyLenders over on Instagram, Pinterest, Twitter, and Facebook.